NetbaseQuid Explains Why Your Brand Needs a Social Media Monitoring Strategy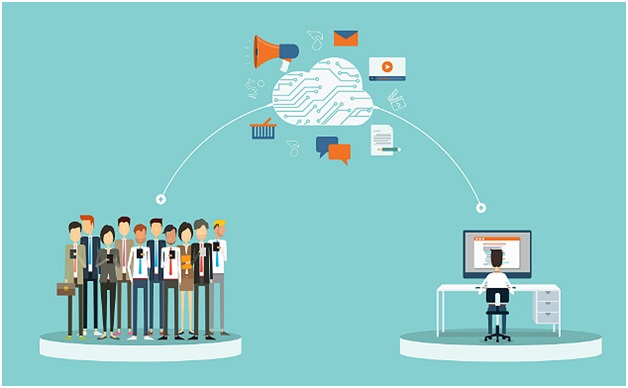 It's downright mind-numbing to think of how vast the social internet space has become. In this digital era, it has become inevitable for success-focused businesses to use social media to communicate with existing customers and, most important, prospects. If you visit any social media platform, you will see customers talking about various brands. They will share their dissatisfaction with brand services or even recommend their favorite brands to their friends. As a business owner, you can tap onto this vast pool of customers and kickstart your business success. However, it would help if you were very careful as a single Instagram post, or tweet can spell disaster for your brand.
What Does Social Media Monitoring Entail?
Social media monitoring stretches far beyond the realm of social platforms, contrary to what the name suggests. Your customers are more likely to talk about your brand if you have an online presence. Some of the places your brand will likely be mentioned are blogs, websites, social platforms, review sites, and basically anywhere else your customers can get together and share ideas or opinions. Social monitoring, simply put, is the act of getting to know what is being said about your business—this important for your brand in many ways. You can quickly jump on trends or opportunities or stamp out a negative campaign immediately you notice.
Social Media Monitoring Tools
Social monitoring is not something that can be possibly done manually. Even if you dedicate several full-time employees to comb the social platforms that your customers frequent carefully, it would still be utterly impossible to cover everything. Social media platforms like Facebook, Twitter, or Instagram have hundreds of millions of users posting and conversing each second. Any of these conversations could be about your brand. Fortunately, there are several effective social media monitoring tools like Hootsuite, Google analytics, and Brandwatch that can be used to accomplish this task. The good news is that NetbaseQuid brings multiple tools together and helps you realize your digital marketing goals.
Benefits of Social Media Monitoring
Learn What You Might Never Hear from Customers
Most customers would rather go and rant about their dissatisfaction with your brand's services on social media than contact your customer care to address them. Most of the customer's genuine feelings about your products will not be voiced directly, even on the online review sites. With social monitoring, you can get what the customers are saying about you by combing through the millions of conversations going through social platforms. You can know where you are doing it right through positive feedback and also areas where your products or services need improvement.
Offer Better Customer Service
Contrary to what many people think, customer service goes further than a timely response to customer complaints. Thanks to modern technology and the internet, customers can now communicate directly with their choice of brand. This conversation does not have to be limited to appreciation or complaints. Customers now use a variety of channels like live chats on your website, Facebook direct messaging, online reviews, and even tagging your brand to a social media post. Social monitoring ensures you never miss out on a client's message and provide timely replies.
Address Bad Press Before They Become A Problem
It is ever amazing how a single negative comment can quickly escalate into a reputation tarnishing campaign against your brand products or services. This is why it is vital to keep a close eye on bad press. It is almost given that your brand will experience a negative buzz on social media tools and platforms when you start growing. This is why it is always important to have a monitoring tool combing through several social media platforms simultaneously. By catching on the wind of the negative buzz before it becomes difficult to contain, you can quickly put out any negative press about your brand successfully.