The Best Computers For Digital Design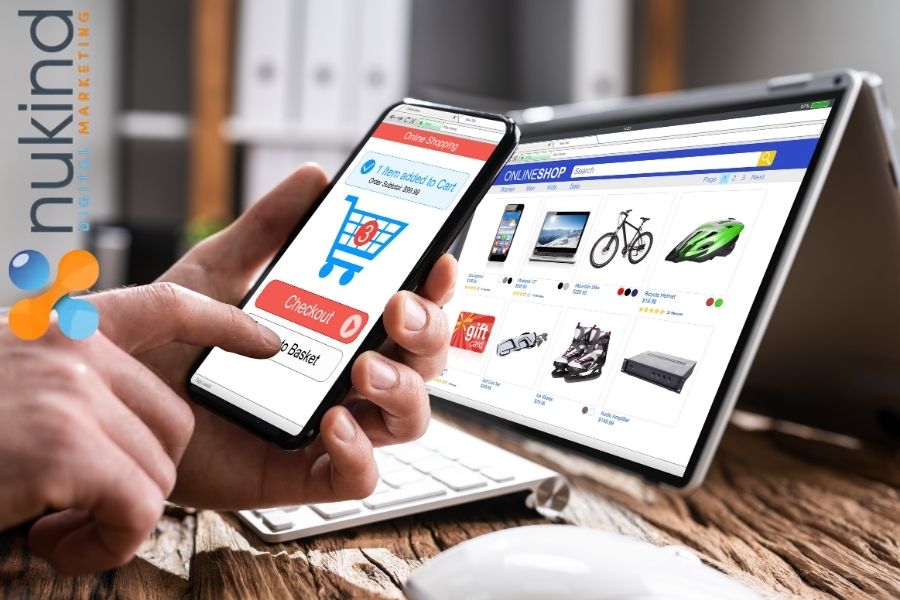 Picture this: It's 3 a.m. You're hard at work on a long line of commissions. You've fought with your desktop all day to get it to cooperate, but you think you finally have it beaten into submission. You go up to another layer in Photoshop (which struggles to run with your 4GB of RAM), and the whole system freezes.
You wait for a moment. Then the program crashes. You've no idea when the project last auto-saved. You may have just lost hours of work.
Everyone who works in digital design just felt the hairs on the back of their neck stand up. But if this scenario is less like your worst nightmare and more like your Tuesday evening, it may be time to replace your desktop.
Not sure what desktop to pick? Our list covers some of the best offerings for graphic designers and other artists in 2021!
What's In a Computer for Digital Design?
Before we dive deep into our top picks for digital design computers, let's take a moment to discuss what powers these machines. Whether you choose to purchase a desktop or all-in-one that's pre-built or make one customized to your needs, you'll need to keep all of the following specs in mind:
Storage and Processing Power
A computer's storage and processing power are important to consider whether you're a casual user or a hardcore gamer. However, since graphic design and other artistic endeavors, in general, take tons of RAM to get their work done, you may need to invest a bit more. 
Most current university programs that offer majors in graphic design and digital art recommend 8GB of RAM and 250GB of internal storage at a minimum. However, many industry professionals will recommend that you invest in machines with 16GB of RAM and 1TB of storage.
As far as whether you should use a traditional hard drive or HDD, versus a solid-state drive, or SSD, it's up to personal preference and budget. The SSD will allow for much faster load times than an HDD, which can be crucial when working on commissions in a pinch.
Display and Graphics Prowess
The other crucial specification you need to watch for digital design is one that most consumers neglect: your monitor. While having a strong graphics card is also important, the strongest graphics card in the world won't save you if the display you have it connected to is weak.
You need a FullHD, or 1920×1080, display at a minimum. Anything less won't give you the detail or graphical fidelity you need to work. Additionally, you will need a VA, IPS, or Retina monitor to ensure that your color display doesn't get thrown off.
Drivers, Peripherals, and Programs
Working as a digital artist demands not only a well-optimized desktop but a whole host of peripherals, programs, and other digital design gear. If you don't want your projects eating up internal storage or want to ensure they're backed up (which everyone should), either a large flash storage device or an external hard drive will be needed. If you have a dedicated graphics tablet, which can be a better option if you don't want to invest in a touchscreen, you need to ensure you have the ports to handle that as well.
Then there is the matter of programs. The OS your desktop uses will affect the programs you have access to. While most mainstream design software (e.g. Photoshop, Clip Studio Paint, Corel, etc.) works on multiple platforms, some options may be limited to either Windows or Mac. Make sure you research your needs before you begin.
To Touch, Or Not to Touch? That Is the Question.
We touched on this above, but if you don't have a dedicated graphics tablet, you may benefit from investing in a monitor with touchscreen capability. The ability to use your (often massive) display monitor as an oversized tablet appeals to many consumers, but it comes at a premium price point. It's up to your personal discretion whether you want to spend your investment on a touchscreen monitor or a graphics tablet.
Our Picks for Designers By Brand
Now that you have an idea of which specifications you should value for digital design, it's time to examine our top desktop picks. We've broken down the best of the best by the brand for you below so that if you have a brand preference, you can skim through to it.
Apple
It's been a banner year for Apple computing with the rollout of their proprietary M1 system-on-a-chip processor. Sadly, you won't be able to utilize this new hardware and see what it can provide unless you purchase a Mac Mini. The brand new Mac Mini will require that you purchase an external monitor and other peripherals, but it offers you the chance to use their newest hardware.
However, if you want to stick with Intel processing power, the iMac or iMac Pro models should be your go-to. We recommend the 27″ model so that you have maximum screen space for your work. However if you want to save some money, you can also invest in the 21.5″ model.
Whichever model you choose, you'll get a gorgeous 5K Retina display that offers excellent color fidelity, as well as all the processing power you could ask for with an absolute minimum of 8GB RAM. The biggest drawback, of course, is Mac's premium price point.
Lenovo
Lenovo has taken off as a major player in the computer industry over the past few years. In every field, from casual use to business to even gaming, there's a Lenovo machine perfectly optimized for your needs. Digital design is no exception.
While you can take a peek at a host of Lenovo desktop options, our pick has to go to the Lenovo Yoga A940. If you really want to split hairs, this machine is an all-in-one, not a 'desktop', per se, but it offers an affordable computer to those price-locked out of Mac and Microsoft's premium options.
This machine comes pre-equipped with a gorgeous 4K display that can be used as a tablet, a stylus, a wireless charging mat for QI-enabled phones, and a digital creation dial. We kid you not. With 16GB of RAM and a 1TB SSD, it can easily handle any design project you throw at it.
HP
HP has always put out quality digital design gear, and this year is no exception. Once again, we have to give our pick to an all-in-one in the form of the massive Envy 34. This computer has both a 256 GB SSD and a 1TB SATA hard drive, which allows it to combine both speed and storage capacity at a lower price point. It also offers all its ports on the base at the bottom of the monitor, which saves you crucial desk space.
However, its biggest (literally, biggest) selling point has to be its 34″ curved QHD monitor which comes equipped with a Technicolor certified display utility. When it comes to getting colors true-to-life, it's hard to beat this machine. The only downside to the curved monitor is that it may make some straight lines appear curved, which could prove a problem.
Dell
Look anywhere on a "best computers for XYZ" list, and we guarantee you, a Dell will be somewhere on it. Dell computers are processing powerhouses, and they have two exceptional machines to offer this year.
If you prefer to construct your own desktop, you have the fully configurable Dell XPS Tower. The price point for this will obviously depend on how much you're willing to spend, and you will have to purchase your own external monitor and other peripherals. However, with a minimum of 8GB of RAM and a 1TB HDD, even their cheapest options will handily run whichever programs you throw at them.
If you'd rather have everything bundled for you, there's the Inspiron 27 7000. This affordable all-in-one offers a gorgeous 4K display with both 256GB of solid-state storage and a terabyte of hard drive space. You can configure the machine to have anywhere between 8-32GB of RAM, and you won't break the bank to do it!
Acer
Acer is a name synonymous with 'budget machine', but don't let that designation fool you. Our pick for this year, the Acer Aspire, comes with some premium specs behind its somewhat nondescript design. It has an IPS touchscreen display, 16GB of RAM, and a 2TB HDD. That's some insane power without a bank-breaking price point!
Microsoft Surface
If you want a Windows-based machine that does everything a Mac can do and then some, then look no further than our pick for this year, the Microsoft Surface Studio 2. With its 4K touch-sensitive display that can be laid flat, you can use it as a huge graphics tablet with the right stylus. And, with a minimum of 16GB of RAM and 1TB SSD storage, it can blaze through any task you give it. Its only drawback, as with the Mac products mentioned above, is its steep price point.
Looking for More Technology Advice?
Now that you have some ideas in mind about the best computers in the digital design field, you may have questions about how to keep them running smoothly. If you do, check out our blog daily for the latest and greatest in tech advice and news!