Social Listening tools- A new Marketing Strategy Approach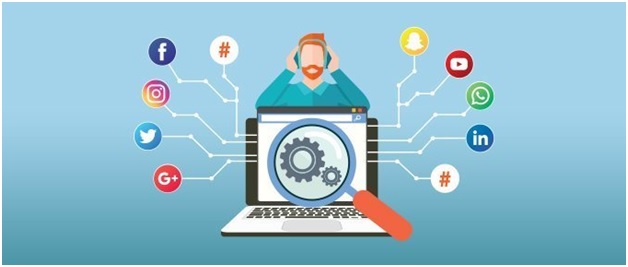 Introduction
In the latest day and age, brands are keen on building a following on social media channels. The larger the following, the more popular your brand becomes among your customers. A broader social media following will also keep you ahead of your competitors. However, sometimes you do not always get an audience for the right reasons. Sometimes, you will get bad reviews for cases such as scandals, inadequate services, and other purposes. Thus, it is necessary always to track your social media following to ensure that you are on the right track. Therefore, as a brand, you have to embrace the art of social listening. But what does this mean? Well, social media listening entails the constant monitoring of your brand on various channels to get feedback on what your customers need. It also helps you monitor and evaluate your brands' competitors, the industries, multiple keywords, and topics, and find means of acting on these opportunities.
Difference between social listening and social monitoring
Social listening is in two parts. When we talk about social monitoring, it entails only the act of keeping track of various social media conversations and mentions. However, for your brand to live up to the needs of clients, you have to use analysis and come up with various actionable responses. Therefore, social listening is often used alongside social monitoring to find the meaning behind multiple social conversations, as well as come up with long-term solutions for the brand. Use of social media listening allows you to come up with great content for your clients, build new ideas based on the expanding industry, and also work towards improving your relationship with your customers.
Benefits of using social media listening
Using social listening tools allows you to keep in touch with your customers. Through this, you can create a strong relationship with your clients. It is essential to get a clear understanding of what your customers need. Through social media, you will be able to get first-hand information from the customers. People will be able to interact on social media and share opinions about a particular brand. It would help if you also used various customer strategies to fill in the multiple gaps in the market.
Some of the proven benefits of following up your brands on social media platforms including
Customers often like it when brands respond to their complaints or questions. Through the response, customers feel heard and make efforts to work together with your brand
As an entrepreneur, you will be able to track the growth rate of your brand. Through social media platforms, you can monitor what clients say about your brands.
Through social media listening, you can discover new ventures for your companies. Through the various reviews from your clients, you can know which area needs improvements
Through social media listening, you can acquire new customers. The right way is to provide valuable information that will attract new clients to your business.
Types of Social media listening tools
There are several types of social listening tools available in the market. A kind of social tool that stands out is NetBase. This tool is the most prominent leader in social analytics, which delivers fast, accurate, and profound customer insights. They do this by analyzing your customer data such as digital markets, social data, surveys, and much more. Through this data, you gain insight that helps drive your company forward with social media listening. It also encompasses the use of AI machine learning services. NetBase works to protect your brand health, boost campaign performance, and work towards improving crisis management. They help in the establishment of popular brands such as CocaCola, Cuisinart, and Ogilvy.