Why You're Failing at Coming Soon Page?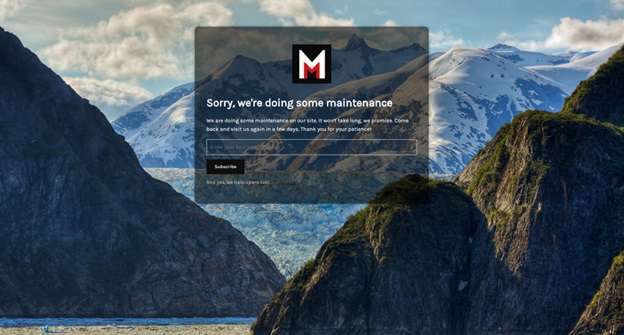 Do you know a Coming Soon Page is a just temporary page you don't want to care about? If you are like that, chances are great that you are failing at starting your site successfully.
If you want to succeed and to start your business from scratch, you can try Coming Soon Page Plugin from Web Factory. Plugins like these help you to get the most out of a Coming Soon Page. You won't need to write a piece of code to add something to your Coming Soon Page, just use the Plugin options.
The post is about why you're failing to create a good Coming Soon Page. Yes, the post is about the things you should care about while creating a Coming Soon Page.
Lack of Information
This is one of the primary reasons why your Coming Soon Pages are failing. A Coming Soon Page should not a no man's land. It should have all the details about your services and what users can expect once the website is live.
Bad Design
Your Coming Soon Page should be beautiful. What makes a Coming Soon Page beautiful? The first thing is a simple design. Don't go with heavy solid colours and irritating animations. Keep the page simple and clean. We recommend you to create designs with White Backgrounds.
No Contact Information
A Coming Soon Page should include Contact Informations. If a user didn't found any Contact Information on a Coming Soon Page, I'm sure they should mark your website as garbage in their mind. Try to add a Contact Form or a direct Email Address on the homepage. It should visible in one or two scrolls.
You are not Collecting Emails
Email Marketing is the key to success in any business. If you are not collecting emails from the beginning, you are moving in the wrong way. You should start to collect Emails from the beginning and it will help you to make a strong basement once your business is launched.
You are not using Push Notification Services
Push Notifications are one of the fast and efficient ways to communicate with your audience. You can try Push Notifications Services from the beginning. Users won't hesitate to allow Push Notifications. You can easily alert your visitors about discounts or flash sales of your product or service.
Once you totally avoid the above points, you are really set with a good Coming Soon Page. Thanks for reading.