Get auditable data about shifts through shift handover automation!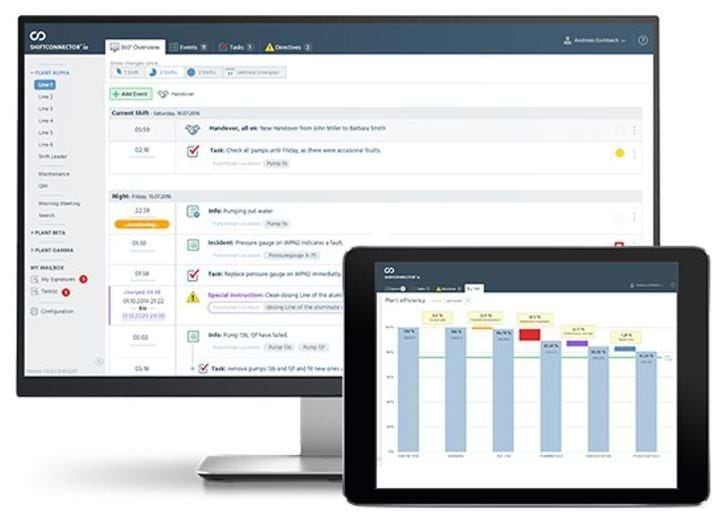 Staff scheduling can be a big headache! The amount of time taken by the shift managers making sure all staff can make their shifts & rearranging them if some cannot is massive. It is even more of a challenge if the majority of your staff works part-time so there are a lot of shifts which can be worked by a lot of individuals. To make sure each person gets a fair amount of shifts is a challenge in itself.
Luckily in the past couple of years, staff shift scheduling software has been released that solves all of these issues. In fact, there are quite a few different companies providing employee shift handover software so there are a few key attributes you should look for. Moreover, since most staff handover automation is web-based this can cause the revelation of shift allocation in your workplace. The shift schedule can be viewed from any internet-connected computer. There is no worry if they lose the shift schedule an employee has been given on the paper. Similarly, there is no longer a need to contact the workplace to find out when they are next working – it can all be done on your computer.
In addition, the web-based shift handover allows the employee to easily transfer shifts between each other if they are assigned shifts they are now unable to work. Correspondingly, if the employee calls up saying they can't work shifts the manager can easily look up those employees who have said they are available to work during the shift which needs a transfer.
Automatic Shift Scheduling
Firstly producing the shift schedule by hand is a very time-consuming procedure. The shift manager has to contact each employee to see when they are available, make sure they give them a suitable number of shifts & only assign shifts which they are suited to do. Though using employee scheduling software the process can be totally automated. Employees enter via web-based software when they are available to work during the week. The shift manager has already entered the shifts which are available including details like the start time, end time, amount of staff needed for the shift, & the type of employee. The intelligent algorithm will automatically generate a shift schedule that is suitable for all employees. The shift manager can then make manual adjustments to the schedule as they see fit.
Access Anywhere
Most up-to-date employee scheduling software is web-based. It allows for a much greater amount of communication employees can have with shift allocations. Since the software is web-based it can be accessed from any internet-connected computer that means employees can access the system from their home computers, as well.
Empower your employees to manage their shifts
If employees can't work a shift it is again time-consuming to find another employee willing to work on that shift. Using the modern web-based shift scheduling software the employee can put-up the shift for transfer to any other suitable employee. If another employee wishes to work that shift it can be transferred over to them.
Computerized System
Since the procedure of assigning shifts is created by the computer there can be no mistake. If the schedule was produced by hand or in excel element of human bring sin possibility of mistake. The computerized system can also meet more advanced needs like assigning a minimum or maximum amount of working hours to each employee during the week.
Staff can request when they want to work
One possibility is that staff can put in requests for what shifts they would like to work. When the next schedule is generated the employee can be assigned that shift. If multiple employees request the same shift, the employee with the highest ranking will get the shift.
Cannot lose the schedule
The schedule is web-based & can be accessed from any internet-connected computer. Thus, your staff can log in from their home computer to see when they are next working. There is no worry that they might misplace the schedule & then not know when they are next working.
Scheduling for the required staffing levels is only half the battle. Additionally, in scheduling the right number of people per shift, you will also need to make sure you are scheduling individuals with the appropriate skills. Staff scheduling software should have a scheduling assistant tool that displays employees' positions, names, & special skills. You should be able to narrow the display of employees by filtering by position or skill. The list of employee names in the scheduling assistant tool should change dynamically based upon their availability. For instance, if they are already scheduled that day, their name can be omitted from the list. Staff scheduling software can help you ensure proper shift coverage in your organization. It can also make staff scheduling easier & will save you time.