Euro Cup highlights peak interest in online sports platforms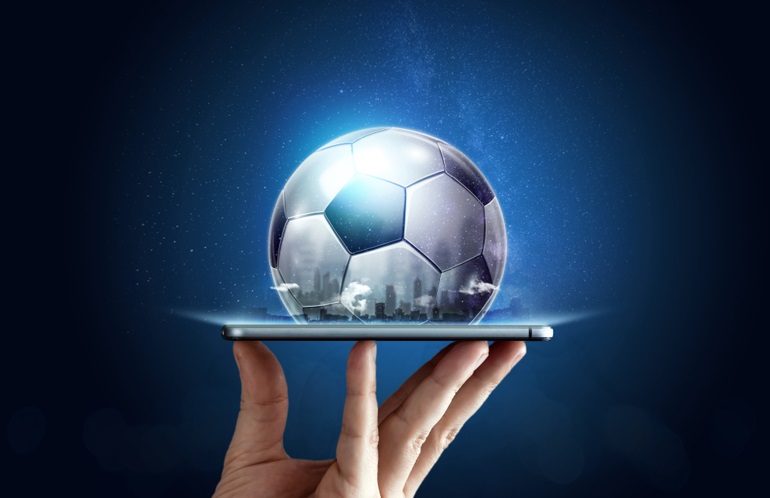 After a year of postponement of the European Championship, the tournament has finally begun with the kickoff between Turkey and Italy on the 11th of June. While supporters are still habituating to the recent liberties as a consequence of eased corona measures, players have already picked up their pace where they left off over a year ago. This first event kicks off a summer of sports with the Olympic Games later on in the season. And with some measures still in place – limiting supporters from collectively celebrating their teams – there's a specific field gaining significant traction: online sports platforms.
Live interaction from a distance
The appeal in online sports platforms with regards to the current restrictions – think of limited entrance to matches, restrictions of recreational sports or the absence of collective celebration – is found in its location-independent character. Fans, sports fanatics or occasional athletes find one another in online cups, matches, games to share a love of sports. Regardless of sport or skill level, the corona restrictions have compromised each and every athlete in doing what they do on a daily basis. Online sports platforms therefore offer relief and the opportunity to remain engaged.
 The future of sports?
Whether the popularity of online sports platforms is here to stay remains to be seen, however, there's no denying its current effect on the landscape of professional and recreational sports. Offline activity is aided by online interactivity and engagement. Teams can be created based on one's own preferences, insights and strategies – ordinary people now have control over how they want to see their favourite players play. Moreover, pre-match excitement is strengthened by the opportunity to engage  through online betting, odds, and more. The fact that sports data is more and more available at all times creates a multidimensional experience that's different from anything we know.
Real-life statistics become that foundation for fantasy games. Offline sports data becomes the basis for online engagement and interaction. Sportmonks, a leading enterprise in sports APIs, acknowledges the momentum of online sports platforms and supports creators in providing users the best possible experience.
It all depends on accurate and reliable data
Sportmonks specializes in football APIs, Cricket APIs and Formula 1 APIs. Their APIs are currently gratefully used by developers worldwide as the finishing touch to their online sports platforms. Instead of building APIs from scratch and dealing with inevitable teething problems, using a pre-built API that's been tested and optimized to the full extent does not only save time – it'll also save money. A membership at Sportmonks, for any of the APIs, is affordable and grants you access to vast amounts of reliable data. Whether it's real-time data, players statistics, odds or more.
With the emergence of specialized sports API providers, the quality of online sports platforms is skyrocketing. After all, a good use of data will lay the foundation for a successful platform or app.