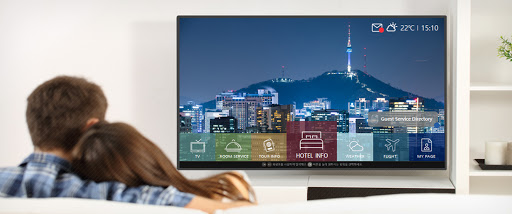 The mainstream TV industry is highly impacted by the new concept of IPTV. The internet protocol TV or IPTV has also significantly contributed towards the enhancement of the hospitality business throughout the world. Hotel IPTV and the huge content pool of the IPTV have provided multicultural content in the hospitality business.
Underlines the customer's choice
IPTV has a huge content directory and it can be played irrespective of prescheduled times. It provides flexibility to the customers of the international hotel business to enjoy the content at a preferred time and preferred place. Depended on the internet it negates the chance of failure as it is developed under the new technology of coaxial cables.
In the last decade, the massive progress of internet technology has impacted the television industry very much. International standard hotels in all parts of the world provide internet connection as a default offering and it is easy to take advantage of iptv subscription in the hotel business. It is possible to provide a more personalized service by using IPTV technology for guests.
The localized platform of infotainment
Feedback taking through IPTV technology and
Personalized preference selection in IPTV content triggers the good experience of the guests towards a particular hospitality business
Benefits of IPTV in the hospitality business
Easier branding options can be availed by the hospitality management by using IPTV. Modern people have deliberately neglected the traditional promotion and are more inclined to the digital repetition of the products and services. Using the IPTV hospitality business has come a long way of innovation in promoting business and personalized services. Budget efficient nature of IPTV technology is one of the key efficiencies which are leading IPTV technology in the hospitality business. Quality presentations can be made by installing IPTV in the hotel rooms, especially in an international hotel. Moreover, the use of IPTV can broaden the multicultural look out of a hospitality company.