Easy Scheduling in Instagram Now for You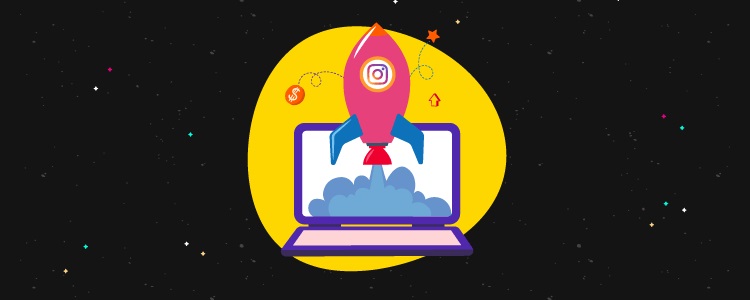 It is normal to find companies talking about the same things on social networks without even adapting their language or the tone of the message. If you want to show a competitive advantage and increase its importance in the market, do not go that way. Try to be authentic and act according to the needs and characteristics of your audience.
Make content that adds value
When scheduling posts on Instagram through instagram scheduling app always remember to produce relevant content. Your brand image must add value and offer usefulness in the lives of your followers. Therefore, maintain a coherence of subjects, in aesthetic terms, creating a visual pattern of posts and speech, seeking to dialogue with the persona. You should also aim  to engage your audience by conveying a sense of purpose and emotion, in order to do that, you should use emojis like the happy face emoji when applicable.
If you already have a blog, a tip is to take the articles that have received a good number of views and turn them into small texts to be published on the social network. This will help you know which topics are of most interest and encourage your team to search for others that will be important in solving people's problems.
Tell a story
When scheduling posts on Instagram think that the post in question will be narrating an event to your audience. So, look for a unit and try to focus on it. Storytelling is a technique widely used by companies that seeks to delight customers and hold attention until the end of the text.
However, it is necessary to know how to divide the moments of the narrative, making the post rich in details and at the same time, objective. Try not to digress too much, to the point of taking the focus off the reader, and not getting stuck in a single detail. In short, a good introduction, development and resolution are necessary, until it is mastered.
Stay tuned for dates
The possibility of scheduling posts on Instagram will also help you have greater control over the planning of holidays that are important to your niche. For example, if you have a beauty salon, it is important to know what day the hairdresser is. Then, just create the content and schedule the post.
In addition, it is interesting not to let celebrations like Christmas, New Year and Easter go unnoticed. They are good opportunities to get engaged on social media and celebrate such events with your audience. After all, it is necessary to maintain your presence in order to collaborate in the loyalty process.
Choose strategic days and times
Your audience is probably not online at all days and times. Therefore, it is important to know this data to make posts that dialogue with his routine. If they access Instagram more in the afternoon on Tuesdays, at 6 pm, for example, use that information to your advantage. That is, have a schedule for such purposes.
It is extremely important to work with metrics, mainly in the implementation of digital marketing strategies , and to better analyze the moments of posting. This way, you reach your consumers correctly and enable greater chances of conversion.
The way to schedule posts on Instagram
The action of scheduling posts on Instagram requires an external tool. The app only allows instant publications, unlike Facebook , which has had the scheduling feature for some years. Knowing this, you need to look for a company that has such a service available. Are you a regular Instgram user and publishing posts regularly then getting views on your posts are really well priced $1.