Useful Tips to Prepare for Your First Ecommerce Website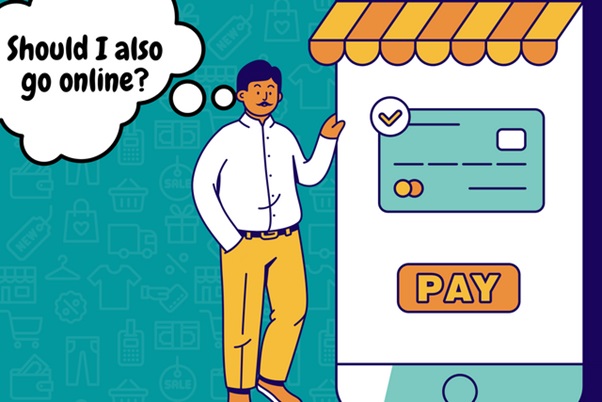 Are you still uncertain of your plans to work with an eCommerce website design company in Singapore anytime soon? You can never blame yourself if this will be the first time you market your business virtually. Make it even more challenging if you're clueless on when you should do it to ensure your flawless transition and profitability online.
Well, you can ask around your close peers as they may know something about eCommerce website designing. Share with them your idea of exploring the online market to offer your products and goods. You may never know; they might endorse you to the right team that can provide your much-needed upgrades.
It will help if you speak with your business partners about the thought of getting eCommerce web design services for your venture. Listen to their feedback and comments since these may have some advice that may aid in your online transition. Besides, why would they want your organization to fail by missing such opportunities to expand?
Never forget about your employees that may already have complaints about your unprofitable and faulty business systems. You may even be surprised they're also familiar with these new online marketing strategies that might somehow ease their grievances towards your old ones. Check if they can recommend you to the best website design company in Singapore today.
Furthermore, do some research to determine the most appropriate time you contact a web design company for your needed business improvements. Look for review sites, blog pages, and virtual forums that can lead you to the right partner you're looking for. Better yet, continue reading through this article to know when you should give them a call.
Perfect Times to Market Your Business Online
It is essential that you only proceed with your eCommerce website development plans in Singapore when you need them the most. But would you know the perfect times that you should get such online upgrades for your business? Here are some of those that will help you decide right moment you should trust the experts:
Ineffective Operations
Apart from their complaints and grievances, observe how your employees process your business sales with your current systems. Check if they're having difficulties completing transactions from your customers due to your old-fashioned techniques. Choose to work on your website design set-up now if they constantly miss orders from them.
It is advisable that you also try them for yourself to see if your business operations are up for some revamping. Confirm if your traditional ways of marketing your goods are still as effective as they were previously. Nonetheless, get your needed eCommerce web design services if you notice any inefficiency in your operations.
Complaining Customers
Be more cautious if your customers start to complain about your conventional marketing method. It may either be because it's tedious, tiresome, or inconvenient for them every time they place their orders. Besides, who would want to hassle themselves into visiting physical stores if they can readily purchase anything through an eCommerce website comfortably?
It may be the best time to hire a website design company in Singapore if you receive such negative feedback from your regulars. You should also beware of the possibility that they may publish these unfavourable comments online and make more customers dislike your business. Worse is that they walk out from their subscriptions as soon as they leave these undesirable reviews.
Failing Competition
It may sound uncanny at first but find time to scout your market competitors that have already put up their eCommerce web pages. You may either ask people that have bought from their online site or try them for yourself. You can even pretend like one of their shoppers to experience their sales platforms firsthand.
Compare their operations with yours and see if their online platforms did anything good for their business. You can also note any features you might have noticed on their site that you may also include in your upcoming eCommerce website development plan in Singapore. You may never know; you might also benefit from them in the long run.
Declining Profit
Another way to know when you should do your web design upgrade is by checking on your business financial reports. Begin with your profit figures and see if you're exceeding your target gains. Beware if you can't even hit your quota, as it may be a clear sign of your ineffective marketing strategies.
Never forget about your expenses to only ensure your traditional systems are up and running. Find time to compute them and compare if your usual upgrade expenditures are still worth it. You may be unaware of it, but the amount you're spending can already get your much-needed eCommerce web design services.
Any Time
More than anything else, always choose to develop your eCommerce web page any time you want it. You may proceed with your plans whether you're suffering from the abovementioned issues or not. Better do it now before they can even negatively affect your business operations soon.
But are you again clueless on how you should move forward with your partnership with an eCommerce web design company? Well, you can start with the essential features you must include in your online platform as you proceed with the upgrade. Worry no more since you only need to continue reading through to learn more about these details.
Essential Features of Your Virtual Shop
As mentioned, always start your upcoming partnership with an eCommerce website design company in Singapore through a simple checklist of your must-have site features. These include the usual elements found in most digital shops, as well as new ones that could somehow create your edge over them. Here are some of them that you must include on your list:
Appealing Interface
Begin with the first thing your online customers will see as soon as they access your eCommerce website – your home page. It should have your business name, taglines, and logo to ensure your visitors will recognize that the site belongs to you. Never forget about a short description of the products and goods you offer for their reference.
Always incorporate your brand colours on your home page for their quick recognition. You may explore using different hues, but it would still be great if you still stick with the usual ones they're used to. Besides, you may have a unique set of branding shades that can make your eCommerce web page stand out from the rest.
Must-Have Add-Ons! Make use of interactive home page designs that will entice your online customers to stay longer on your eCommerce website. Find developmentcompanies in Singapore to help you connect with your visitors through images, videos, and activities featured on your site.
Detailed Contents
Once you complete your home page, you can now focus on the contents of your eCommerce website. Start with your product offers that you must present accordingly for the comfort of your customers. Group them according to their categories, brands, and prices for their hassle-free virtual shopping.
It is also essential that you publish a detailed description of every product you offer on your site. These include the materials you use to produce them, their dimensions, and other special features that make them a great buy. Look for eCommerce web design services that can draft these SEO-friendly details for your convenience.
Must-Have Add-Ons! Insert a step-by-step "how-to" guide on your product descriptions to help your customers use your goods efficiently. Ensure that they're precise and self-explanatory for their easy understanding. Check with your website design company if they can publish these as well for your added comfort.
Bonus Promotions
Another way to entice your online customers to shop with your digital business platform is through your bonus promotions and reward offers. You can choose from price discounts, seasonal sales, or shopping vouchers that could make them stay longer on your site. Better yet, offer them all if they're available with your eCommerce website design company in Singapore.
Some web design companies can even offer exclusive promos to your regular customers. These include rewards that give them special markdown offers on select items on your site. You can also use loyalty programmes that earn them loyalty points whenever they subscribe to your online platform.
Must-Have Add-Ons! Never forget about the terms and conditions that you need to include every time you launch such promotions. You should also be ready with your funds if you're planning to reward them with cashback offers. Look for partners that can help you appeal for website funding grants for your needed promotional finances.
All-around Assistance
It would also be great to install features on your eCommerce website that will still let your customers send out their queries even if you're offline. Create a page on your site that contains your phone numbers, email addresses, and available messaging platforms where they can reach your team during off-hours.
Most eCommerce web pages in the region also allow their visitors to leave their messages straight from their platform. You can also request such features from your upgrade partner to let your customers key in their concerns without them leaving your site. You only need to ensure that you also have access to them for your quick replying.
Must-Have Add-Ons! Customer feedback and comments can also help you improve your business operations efficiently. That's why adding a testimonial page is also a must-have as you proceed with your online transition. Better look for the best website design company in Singapore now, and have your needed review section added on your site.
Overall Convenience
Most importantly, always assure your customers of their convenience every time they do their transactions on your eCommerce website. You can do this by ensuring your platform is easy-to-use and has user-friendly features right from the get-go. Well, if your site has the elements mentioned above, then it's safe to conclude that they'll have a great time with you online.
Besides, it is already a clear sign of their comfortable experience with your business when they can now complete their transactions right at their comforts. You only need to guarantee them that your site is accessible on the internet at any time of the day. Confirm with your provider if they offer such features on eCommerce web design services.
Must-Have Add-Ons! Check with your website design partner if they can give you backend access to your new digital platform. Use such privilege to customize your site based on your preferences and the liking of your customers. Nevertheless, trust in their expert recommendations on how you can ensure the comfort of your virtual visitors.
How to Prepare for Your Digital Transition?
Are you decided to proceed with your digital transition soon? Well, better prepare for it now before signing any contract with your eCommerce website development partner in Singapore. Here are some ways to assure that you're 100% ready for your upcoming platform shift:
Identify your business goals on why you decide to go online and develop your eCommerce website. You can either consult your partners or employees to help you determine them before you even come up with your decisions. You may never know; they might be more aware of the possible implications of your switch.
Know the perfect time when you should get eCommerce web design services for your business. You can use the details shared above to determine the right moment you should do the upgrade. You may also consider recommendations from your work peers if you're having troubles deciding.
Use your must-have list of features to include as you start with your new website design. You may add more if you also want to consider what your competitors currently offer on their site. Besides, those elements might also help you gain more traction from your other potential customers online.
Always work with a reputable eCommerce website design company in Singapore to ensure your flawless digital transition. You can check reviews from their former and current clients to verify their good reputation. Never forget about their licenses and accreditations that confirm their legitimacy in the industry.
Nonetheless, choose to partner with Efusion for your seamless and hassle-free business shift online. They can also aid you with your website funding grants if you need monetary assistance for your much-needed upgrades. Visit them now to learn more about how their team can help you today!