Wearable Technology & IoT Are Transforming The Healthcare Industry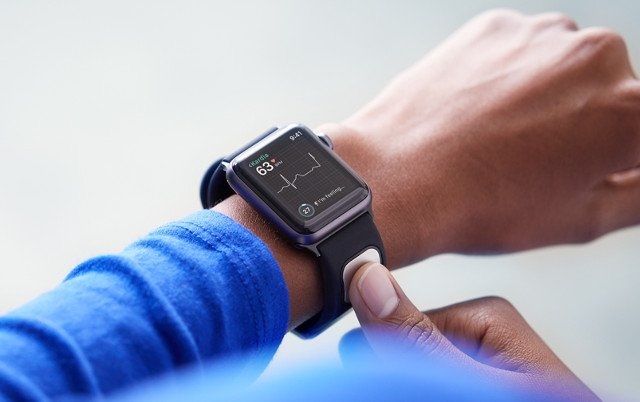 Today almost every industry, including the healthcare industry, is being transformed with the increasing use of wearable technologies and IoT, and you can get a smartwatch to get fit this year end.
For this reason, many healthcare professionals and organizations are increasingly using various types of IoT devices and wearable technologies used in the medical field.
These devices use the online network to connect the users to the IT system of a healthcare unit. These devices help in collecting, storing, and analyzing the data of the wearer by using a cloud platform and through machine-to-machine communication.
Importance of wearable technologies and IoT in the healthcare industry
There are various types of sturdy, compact, and portable wearables and IoTs are used these days to generate data intelligently and quickly with the help of the sensors embedded in them.
These wearables may include smartwatches, wristbands, shoes, shirts, caps, shorts, eyeglasses, headbands, necklaces and belts, etc. The data thus collected in a database is analyzed with the help of a software application.
This analysis allows the physician to know the symptoms of the problem with which their patients are suffering so that they can communicate with them and advise them accordingly.
Today, these devices have facilitated people who cannot take care of their fitness and health due to their busy work schedules.
Due to the lack of time, the risk of deteriorating health can increase as they do not have time even for undergoing the tests prescribed by their doctor. In this condition, these wearable devices can help the healthcare provider to monitor the status of his patient in real-time.
Moreover, the patient can also know the state of their health as well as the suggestions made by their healthcare provider.
These wearable technologies and IoTs can be used in the healthcare industry for:
Real-time monitoring of health
The technological advancements during the last few years have made it possible for healthcare providers to monitor the health of their patients remotely in real-time by using wearable and IoT devices.
These systems can help in collecting the data of the patients in a very cost-effective, safe, and accurate manner so that the healthcare provider can analyze it and treat the patient on time and more effectively.
These devices also help the patients and healthcare providers to communicate with each other to provide the latest information in this regard.
Monitoring fitness
People who have decided to lose weight can monitor their fitness by wearing smart wearable devices and try to make their resolution successful.
Various types of wearable devices like intelligent fitness trackers are available in the market that can help you in tracking as well as monitoring your health on the basis of various parameters like calories consumed, distance run or walk by you, quality of your sleep, and your heartbeat, etc.
These trackers, available in the form of smart bands or watches, can help you in tracking real-time data of your fitness by synchronizing them wirelessly with your Smartphone or computer.
Prevention of chronic diseases
The management of chronic diseases, which was immensely challenging a few years back, has now become more comfortable with the help of IoT and wearable devices used in the field of healthcare.
Today various types of chronic diseases like asthma, diabetes, a variety of chronic pains, and heart problems can be monitored and treated in a real-time and cost-effective manner with the help of these devices.
Care of elderly people
The demand for healthcare services for elderly people is increasing day-by-day globally due to the rapid increase in the population of aged people as they are at more risk of health complications.
The use of various types of wearable smart devices has made it easier for the healthcare providers as well as elderly people to communicate with each other about their health issues and monitor in real-time so that they can be treated as soon as possible.
The devices like smart glasses can also help the elderly people to see what is happening in their surroundings as well as watch movies and videos without any obstruction.
Conclusion
Thus, wearable technologies and IoT devices are transforming the healthcare industry as they have made it easier to detect the diseases, prevent them by taking precautions. They can help healthcare providers in preventing chronic diseases by monitoring the health of the patients remotely.
In order to know more about the effect of wearable technologies and IoT devices on the healthcare industry, you can consult NetSuite Services anytime.