How to send bulk emails and avoid getting on the blacklist?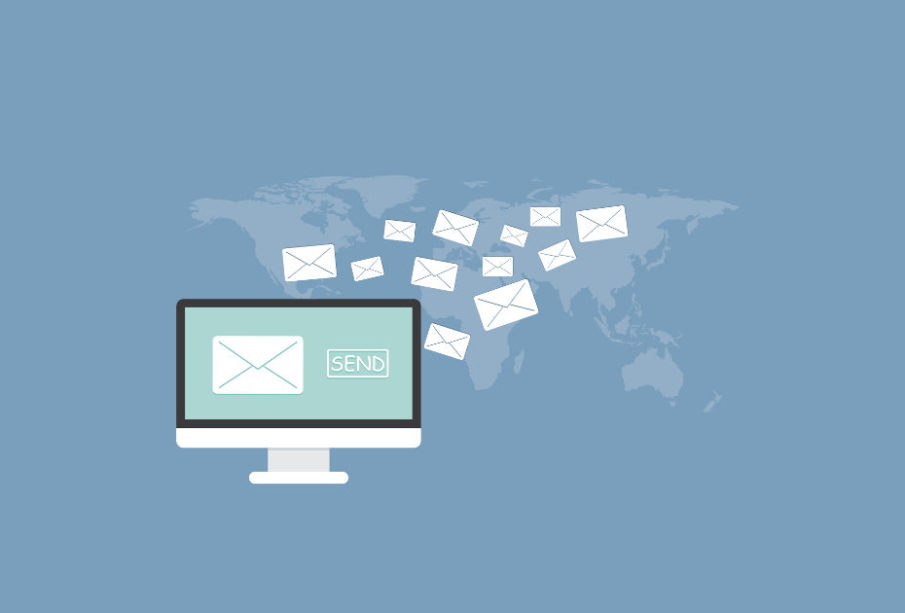 Sending messages to customers is a simple way to draw attention to services. This strategy does not always justify itself, because mass mailings from a single address can lead to be placed on a black list. This problem is concerning anyone who has decided to change the principle of doing business using modern promotion methods.
Creating a mass mailing is always associated with a high risk of getting on the black list or spam. Such a scenario is unlikely to promote the company's services. For this reason, it's worth thinking about how to make email blasting safe while maintaining the desired level of effectiveness.
Marketing with email: the main reasons for failures
A mass mailing that is sent from a single address attracts attention. As the number of recipients increases, so does the risk of getting the «Spam» status and going on the black list. Often such a problem arises even in those companies that carefully think through the text and buy special databases.
There are quite a few reasons why your email has become spam from the point of view of the system algorithms. The main ones are related to:
Permissions. Delivering an email to a recipient who has not given permission is almost impossible. Before sending the mailing, it is important to make sure that such users are not in the database. If necessary, exclude recipients from the mailing list.

Incorrect data. It is possible to use a

bulk emails service

only when the recipients' data is correct. Inactive user profiles can cause emails not to be delivered to recipients.

The reputation of the domain. Sending messages from suspicious websites is not a good idea. A domain that doesn't have a good reputation will doom the mailing to failure.

E-mail address. The sender's name plays a major role in the success of mass mailings. If the email address seems suspiciously similar to those already present in the subscriber database, such emails cannot reach recipients.
Despite the fact that the reasons for blocking can be so different, it is still possible to find the right solution. It will require a certain amount of work, but the result will exceed expectations. It is possible to reduce the risk and exclude getting blacklisted by listening to the advice of massmailsoftware experts.
How to send mass mail without spam?
The preliminary preparation for sending a marketing email begins with collecting the contact information of interested users. To do this, you can ask customers to fill out a special questionnaire or give permission to receive the newsletter. In these cases, there is a great risk of not noticing errors in the addresses, which can lead to blocking the mailing.
To avoid such troubles, you should carefully study the database, as well as pay attention to punctuation marks and the correct writing of the address. Clients most often make mistakes when specifying a mail domain. Missing dots, extra characters, and missing letters are not a complete list of common errors.
When creating a mass e-mail program, it's a good idea to make sure the addresses are written correctly and check your customer base. Addresses received long before the date of sending the information are also dangerous. It is better to exclude such recipients in order to avoid undesirable status.
Mailing list cleanliness is the first and important step toward the goal. Tracking changes, eliminating inactive addresses, and correct recipient data allows you to send messages with the maximum benefit to your business activities. If you consult an SEO specialist they will suggest you with maximum ideas that how to land big clients?
In addition to making changes to the database, you will need to familiarize yourself with some of the features of mail marketing tools. Technical points that you may not be aware of, can affect the success of mass mailings. First of all, there are a few basic tools:
Domain reputation. Sending emails will be more effective if you have a good reputation. If your mailing has previously been blacklisted by service providers, it is worth making sure that the level of trust has not fallen to the minimum permissible. You can use special programs for this purpose.

Hard and soft rejection. A factor that is often overlooked when creating a mailing list leads to a decrease in reputation. Sending emails should follow a modified algorithm. For example, you can use a feature that excludes hard bounce recipients from the database.

Sender Policy Framework records. The Sender Policy Framework authentication method will help ensure that messages are delivered. Use SPF and DKIM (DomainKeys Identified Mail) records to confirm that notifications are sent on your behalf.
A few tips about attachments and sources can help to reduce the risk and maximize the benefits of email marketing. Only send images and other materials to recipients who expect this information from you. Otherwise the email will be marked as «spam».
Spelling mistakes, unverified sources and an abundance of abbreviated links are a short list of aspects to avoid. By using proven mass mailers software, you can create quality content for interested clients and avoid being blacklisted.
The software is designed to create a secure mailing list. The services offer access to useful features that will make it easier to process the results.
Software for effective email marketing
Before knowing how to send mass mail, it is worth finding a reliable service. The tools used to send a mailing will allow to be informed of the results and take the necessary steps in order to improve efficiency.
For example, the service https://www.massmailsoftware.com/bulkmail/ combines a set of features, the ability to connect to any SMTP-server and high speed processing of mailings. The results of the work done are available on the profile, which allows to correct errors and reduce the risk of getting marked as "spam" more and more every time.