Top Payroll Trends To Look Out For In 2021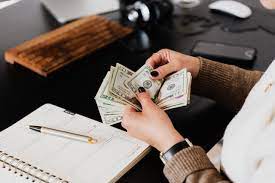 The payroll and HR segments are facing several new challenges in handling the complexities brought on by the COVID-19 pandemic. While work from home has become the new norm replacing offices full of staff, the widespread distribution of employees across the globe has thrown up new challenges. Businesses are being forced to measure an employee's performance in new ways. This is where cloud-based payroll services come into play.

These applications allow automatic calculations of salaries and taxes, deduction of taxes, and instant payments. Other benefits of automated software include easy scalability, greater security, and time saving. Advanced techniques like machine learning are helping payroll managers to develop efficient processes and improve payroll processing.

Here are some ways in which these technologies will help the payroll industry in 2021.

Streamlined Communication
AI-powered chatboxes are going to be the new trend in payroll management. These chat boxes will emerge as efficient tools to respond to the common queries of employees. These chat boxes can also be designed to address complex queries and direct them to the concerned person for a quick resolution. This can help businesses streamline the whole process besides cutting down unnecessary expenses, saving time, and controlling budgets.

Consolidation of Payroll, HR, and Other Functions
Another major trend that is likely to gain steam in 2021 is the administration of various HR functions and payroll services through the same interface. This will not only help streamline the whole process and aid in better communication but also minimise human error. Artificial intelligence allows faster processing and compilation of data for facilitating quick payroll functioning.

Smart Roster Management
With the remote working model likely to become an important part of an organisation's functioning, payroll solutions will be increasingly used to manage employee rosters too. Automated software will enable the linking of past work patterns, stress levels, attendance records, and other data for optimisation of employee performance. This data can also be used to predict future staffing requirements and their availability on different occasions. The quick and systematic collection of data will be used by businesses to analyse the trends and development of new payroll strategies.

Efficient Handling of Payroll across Different Departments and Locations
Continued evolving of working arrangements and spread of workers across different locations requires the development of new payroll services to handle them. Software that can manage the payroll of different categories of employees including full-timers, contractors, freelancers, and part-timers spread across the globe will be preferred. Businesses are going to be on the lookout for payroll systems that can manage the accounts of a dynamic workforce.

Increased Focus on Employee Well–Being
Remote working is all set to continue into 2021 and probably the year after that making employers look for ways to review their employee benefit packages. Businesses will need to now focus on ensuring that their employees remain healthy – both physically and mentally. Stress management programs are going to become an integral part of the payroll and HR management function.

To conclude, the challenges thrown up by the COVID-19 pandemic and the changing work culture are forcing businesses to move away from outsourced payroll models to automated software. The use of artificial intelligence and machine learning will make payroll services more efficient and smoother.