Snowboard Party: World Tour Pro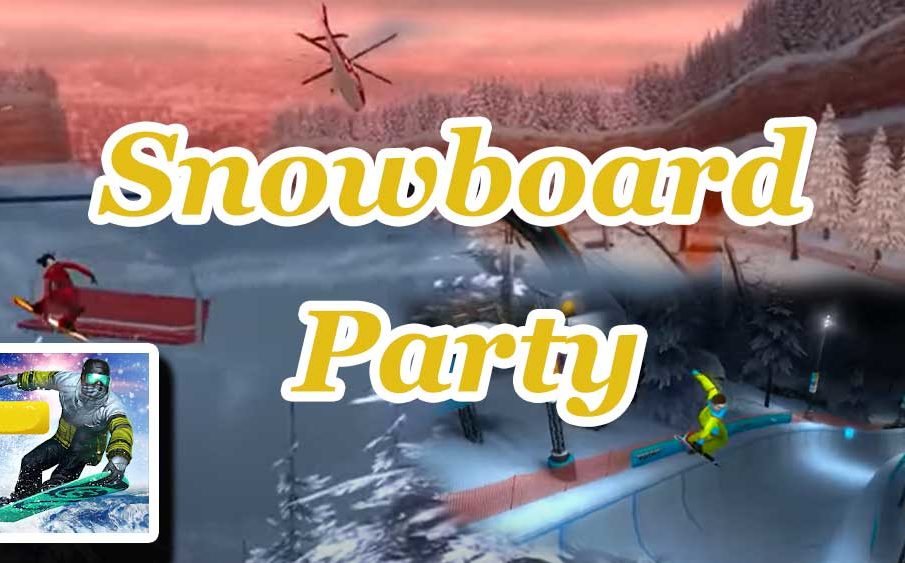 Want to have a superb excitement of playing snowboard via your Android TV. Then simply download Snowboard Party for Android TV. One of the most famous snowboard games to play on your Android too. You can enjoy this game on your Androids by paying a small amount. It takes you to a new level of excitement on snowboarding for sure. So, try this now. Reach the need of the screen as soon as possible while riding your snowboard at super speed and also while performing the craziest tricks.
The 3d graphics of the game are outstanding and I am sure you will love them. Get on your board and begin your journey through diverse locations.
Features of the app-Snowboard Party: World Tour Pro
Customize your character easily
There are tons of characters you can choose from. Select the best one to ride your snowboard through diverse locations. Some of the characters or outfits to choose from include, aliens, zombies, pirates, and many more.
Different boards to choose from
You can choose the best board for your rider from around 50 boards available. Each board is equipped with unique attributes and selects the best out of many. Ride faster and crazily along your pathway until you win. Also, allow you to customize your board according to your taste. Select the best color, size, and attributes of your board by yourself.
Loads of achievements
There are around 150 objectives you have to achieve when playing this game. Ride through all the levels and have more fun and thrill. Upgrade your attributes when moving forward for better performance.
Perform trendy tricks
You can play this game as you wish. Freestyle. This is the basics of the game. You can play the game and perform tricks freely. No bounds. Get the use of your environment and perform the craziest trick. If you execute many trendy tricks then definitely you can earn more scores. Can use rails, boxes, jumps, logs, and many more in performing the tricks.
Participate in big air competitions. Competitions where you have to execute your best tricks. Ride at a higher speed and showcase your best trick.
Single-player or multiplayer
Either you can play this game by yourself against the AI opponents or in multiplayer mode. If you are going to play online multiplayer mode then you can select playing with your friends or else you can play with other online players around the globe.
Diverse locations
You can ride your snowboard along with different locations including hills, mountains, forests, snow, and so on. explore the world by getting on the snowboard.
If you are going to play the game, I am sure you definitely will get a nice experience of snowboarding.
Download Snowboard Party Game for Android TV
This is a free game available on all most all TV app stores including Play Store, AppLinked, Unlinked, FileSynced, Aptoide TV and ApkTime. First try using your default app store. Which is Play Store for Android TV and Amazon app store for Fire TV devices.
For app stores like AppLinked, FileSynced and Unlinked require Snowboard party TV code to download. You can use trending tab to search for this app on FileSynced and for other has to search on forums, groups and YouTube.