Changing the Design of Your Website | Should You Do It?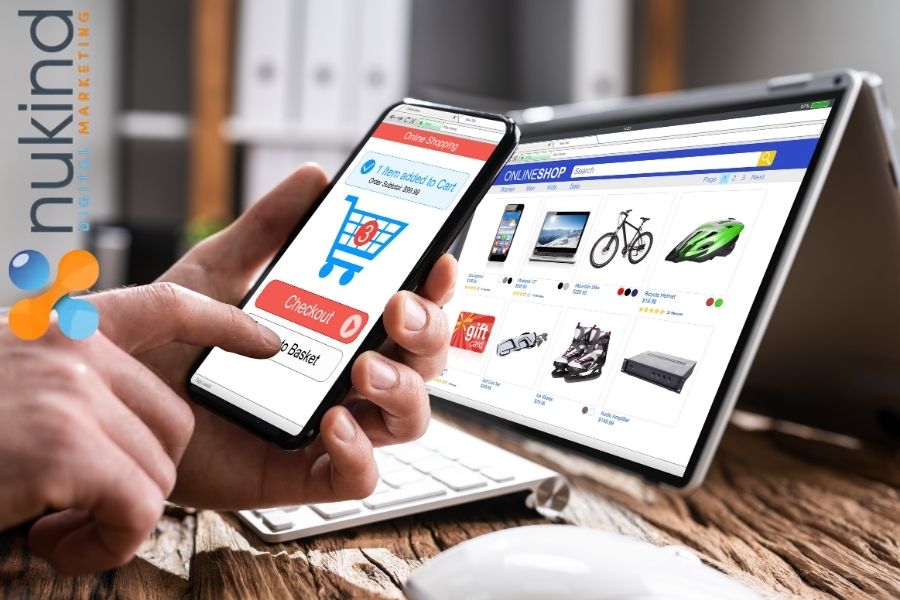 Have you ever thought about whether you should change the design of your website? Unfortunately, most businesses do not think so much about it. They only go there to change the banner of their homepage and add some promotional sale. Other than that, their website would look mostly the same for years. As a result, it loses its charm to attract new customers. Therefore, do not let your website turn into a relic. As much as possible, try to make a difference. The four listicles below are some signs of why you should consider changing the design of your website.
You are losing your regulars.
It no longer reflects on your brand
Your website does not support the current SEO strategy
The loading of each page is so slow.
Four things you need to take into account before changing the design of your website
1. Make sure you have enough reason for the change.
As you probably know, some people do not like change. They prefer the same thing all over again since they got used to it. So, do not carelessly change the design of your website. Be sure to think things through thoroughly. Try placing your feet into their shoes. It will help you figure out what they think and feel if any change happens. 
Nevertheless, once you have enough reason, that is when you should push your plan through. However, what reason is enough to make a change. These two below are what you should consider.
Make it more user-friendly.
The more user-friendly your website is,  your customers would not have a problem navigating it. That means they would not need to call their savvy offspring to teach them what they need to do.  As a result, they could make much time choosing which product they want to buy.  Or even find out the item they are looking for on your brand. 
More accessible to everyone.
A few years back, not all websites have a responsive web design. Because of that, mobile users are having trouble reading the items they want to get. If your website is still not a responsive one, consider changing it. Doing so would increase the visibility of your brand online. 
2. Tweaking the URL
Most businesses do not know that changing the URL of a website would only mean you would lose everything. You see, once you change the URL of your website, everything you have done will be gone and would not reflect on the new URL. It means all the traffic and leads it had before would be lost. In other words, you would start from the very beginning. That is why changing the URL is not a good idea. So, try not to do it if you do not want to waste your hard work.
3. Backup your website before changing the design
You must keep a backup of your current website before changing its design. That way, you could look back and see what changes happened. So, make sure not to forget to make a copy and save it on your flash drive. Do the same if you have plans changing it more often in the future. 
4. Hire website design services
Let us be honest. It is not easy to change a website, let alone make one. So, try not to do it by yourself, and let others help you. But in case your employees cannot do it, it would be best to hire a website design company in Singapore. Just make sure to look for a reliable one that you can trust. Here's how you should find the right one. 
Check their portfolio.

Make sure you read the reviews of their previous customers

Contact their previous customers and ask about their opinion.

See if they have customer support

Know the years of experience

Do not forget to find out the education level of their employees

Lastly, request a quote on how much your project would cost.
Make sure to follow these things above so you would be able to hire the right website design services for your brand. Also, do not forget to take your time and do not impulsively decide on anything. 
Two questions you may have in mind when changing the design of your website
1. How often should I change the design of my website?
Research shows that it is ideally okay to changeweb designevery two to three years. Any longer than would make a website look ancient in the eyes of customers. So, try to note that down in your calendar so you would not forget when to revamp yours. 
2. How much would it cost to change a website design?
The cost of a web design depends on what you want to have. The more complicated it is, the pricier it gets. So, try to think carefully about what you want to happen. Nevertheless, if you do not have any money to spare to start this project, do not hesitate to seek help from the government. Request a grant now for changing the design of your website. 
Are you in trouble changing the design of your website by yourself? Reach out to website design services!
If you are indeed in this situation, it would be a good idea to seek help from website design services. That way, you would not waste more time revamping the design of your website. In any case, you cannot find a reliable one that can help you, then go to Efusion. They also take into consideration those receiving grants for changing the design of their website. So, what are you waiting for? Visit their website today and find out what design services they can do for you. 
Did you find this article helpful? If you did, and your website looks incredible right now, then make sure to share this with others. That way, they would push their plans of changing the design of their website.