3 Sites to Convert Images to Other Formats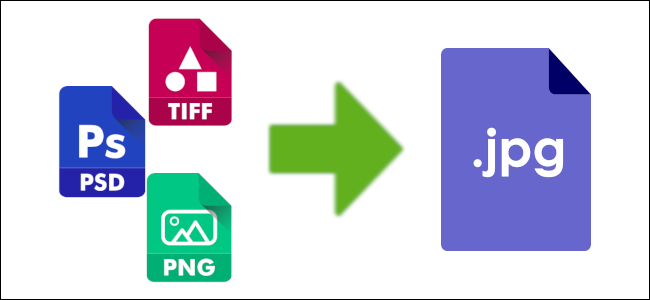 Images are everything, both from a communicative point of view and from an SEO point of view: Google, in fact, is very attentive to the photos contained within the websites and establishes the positioning of a portal based on the lightness of the graphics and the loading speed. This means that often converting a photo to a lighter format is the ideal solution to be able to maintain the quality of an image, while making it more suitable for the web's logic. So here are 4 sites to convert images online to other formats.
1. AnyConv
AnyConv is one of the best image optimization tools on the web, both for the many image editing options it makes available to users, and for a layout and style that literally make you want to get in touch. Even if you have no compelling need. The main feature of AnyConv is the ability to convert all source images belonging to the RAW format: therefore DNG, NEF, ORF, CR2, ARW, RAF, PEF, PDF and obviously JPG. Conversely, the converted images can be saved in Webp, PNG and JPG format. Finally, to underline the fact that Raw.Pics.io also becomes a professional image resizing tool, but only if the photo is in JPG format.
2. CloudConvert
CloudConvert is a powerful image conversion tool to say the least. First of all, it is worth mentioning that this website allows the user to synchronize any clouding service such as Dropbox, Microsoft OneDrive, Box or Google Drive: a very useful system for making simultaneous conversions in the simplest possible way. Unfortunately what is its biggest advantage also becomes a limit: CloudConvert does not allow uploading files, which therefore must necessarily be taken from a cloud server. However, this is a well-paid sacrifice: in fact there are many image formats that CloudConvert offers, both in the input and output phase.
The subscription costs $ 8 a month and still does not guarantee unlimited use of the platform, which you can use for free but with stronger limitations: specifically, you will have at your disposal a maximum of 5 simultaneous conversions for a total of 1 GB of maximum package size. Finally, to underline the fact that you will not be able to access the platform if there are too many users connected, and that priority will be given to users who subscribe to CloudConvert first.
3. Fix Picture
The third service is called Fix Picture and allows us to resize, convert and apply graphic effects to our photos, quickly and easily.
This online software supports around 400 image formats ranging from classic jpg, png, bitmap to lesser known and less used formats such as dng, cr2 or raf and others.
Once the image has been modified, it can be saved on the PC, also in pdf format. The site is written in various languages, also available in Italian. There are two versions, one in Flash which turns out to be a little more appealing, and one in Html which is the most suitable for quick changes. Photos must not be larger than 3 Mb.